Diamond Fiesta Guide
How to play
Inorder to play Diamond Fiesta, you'll first need to set up a SilverOak Casino account. You can register one for free in just a fewminutes. You'll then need a unique username and password as well assome basic personal information (such as first name, last name, andother minor details). The site is fully encrypted for your safety andsecurity, so once you open an account, simply download Silver OakCasino to your PC. If you're using a Mac, you can use the InstantPlay option to access the game through your web browser. Are you onthe move? Just go to Silver Oak Casino via your mobile device, smartphone or tablet, sign in and find the game Diamond Fiesta.
Loadup the slot game and click Play to begin. From there you need toselect your wager amount, but we recommend betting maximum coins.There are 5 reels in this slot game. You can earn free spins, prizes,and jackpots. Once you have chosen your total bet, just hit Spin toget the reels spinning in Diamond Fiesta.
TheSeñor Skeleton symbol acts as the wild substitute in the game. Thereare 2 scatters in this game, the Skull and the Diamond. Three or moreSkull symbols trigger the Free Games Feature, and 6 or more Diamondsymbols trigger the Jackpot Diamond Feature. Jackpots range from 3xto 250x the bet.
Diamond Fiesta is a five-reel, three-row slot with 50 fixed pay lines. There are five low-value and four high-value symbols on the reels plus wild and scatter symbols. There is also a special diamond symbol that can take you into a jackpot feature with the potential for huge payouts.
Top Online Slots Casinos for US 2021 - #1 guide to playing real money slots online. Discover the best slot machine games, types, jackpots, FREE games, and more!
In the Jackpot Diamond Expanding Reels Feature, the reels expand whenever Diamonds fill the corners, from a 5×3 grid up to a final 8×4 grid. The top reward in Diamond Fiesta is 800 times the bet per line! If you get tired of spinning the reels manually, just click on the Autoplay feature, sit back, relax, and watch the reels do the work for you. You can turn back to manual mode whenever you see fit.
Controlling the Game
First thing you're going to need is a slot description. Diamond Fiesta has the basic structure – 5×3 reels, which in total give 50 (fifty) winning lines. The key difference is in the features, in which, at first reels, then symbols can expand up to 8×4 (see the screen above!). Expanding Reels feature is a true game changer! Welcome to Ocean Social Casino! Play hundreds of online slots and casino games for free! Including blackjack, roulette, video poker and much more! Diamond Fiesta is the exciting new slot from Prism Casino! Get ready to dance the night away as you play this Day of the Dead themed slot with wins across 5 reels and a top reward 800 times the bet per line. Diamond scatters are waiting to turn your spins into wins with 4 jackpots in the latest slot game from Realtime Gaming.
Bet
Selectthe amount you wish to wager (increasing/decreasing) by using thebutton controls at the bottom of the screen.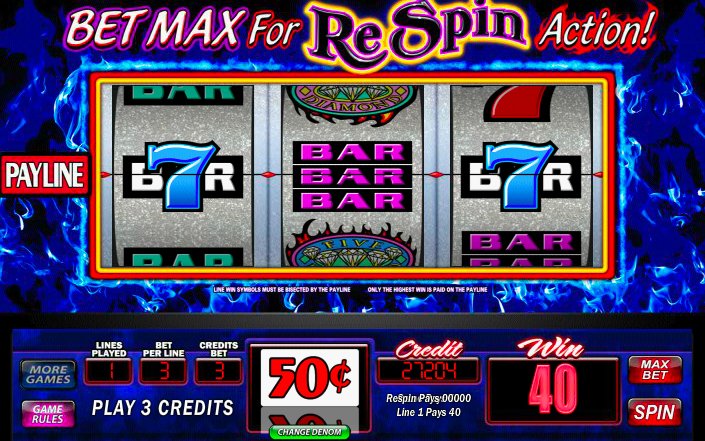 Diamond Slots Casino
Spin
Justhit the Spin button to start the game.
Ignition - Poker Client Troubleshooting If you are experiencing any issue with the Ignition Casino Poker software, you may attempt the trouble-shooting steps below to resolve the issue on your own. We sincerely apologize for any inconvenience this may have caused and can assure you we are working dilignetly to ensure the issue does not persist. At Ignition Casino, you're in control no matter what style of play you choose: you can up your game and test drive new ways to win the pot with a downloadable hand history. Be bold, be aggressive. You own the table. We take you for a ride off the beaten path with kickass features. Ignition casino poker client. Ignition Poker is dedicated to providing the resources you need to gamble responsibly. We take extensive measures to make sure underage players are not able to play at Ignition (all players must be at least 18 years old), and we're always on the lookout for problem behavior.
Autoplay
Tokeep the action going nonstop, set Autoplay to on. The game will dothe spinning for you and will stop automatically. When you win andthe bets are paid out, the game will spin again using your previousbet amount. This feature will keep going until you set Autoplay tooff.
Help
Forinformation on which symbols pay out best or for more details on thebonuses, click Help & Rules on the right at any point duringregular play
Symbols & Characters
ScatterSymbols:Skull, Diamond
Wild/SubstituteSymbol:Señor Skeleton
SubstituteRules:
TheWild substitutes for all other symbols except the scattered Skulland Diamond.
SeñorSkeleton appears on reels 2, 3, 4, and 5.
FreeSpin Feature Trigger:Skull
FreeSpin Feature:
3 or more scattered Skull symbols appearing on a normal game triggers a free game feature.
6 free games are awarded, during which extra Skulls, Diamonds and Señor Skeletons are added to the reels.
3 extra free games are awarded if 3 or more scattered Skulls appear on a free game.
The Jackpot Diamond Feature can be triggered during free games.
JackpotDiamond Feature trigger:Diamond
JackpotDiamond Feature:
6 or more scattered Diamond symbols appearing on a normal game triggers the Jackpot Diamond Feature.
3 re-spins are awarded, with triggering Diamonds held in position.
Only Diamond symbols are active during the Jackpot Diamond Feature.
If a new Diamond appears in a spinning position, it is held for the remainder of the feature.
Any Diamond occurring in a corner grid position resets the number of remaining re-spins to 3, except in the 8×4 grid.
At the end of the re-spins, each Diamond will reveal a prize value or Jackpot, which is then awarded.
"Mini" and "Minor" jackpots may be revealed in any grid.
"Major" and "Grand" jackpots may appear in corner positions in the 8×4 grid only.
Diamond prizes (including Jackpot prizes) range from 1x to 50x Bet, other than corner positions in the 8×4 grid, which range from 3x to 250x Bet.
Paydiamond
Game Rules
Therules of DiamondFiesta aresimple to follow. There are 5 reels with 50 fixed paylines and 2scatter symbols which trigger free games and special features. TheSeñor Skeleton Wild appears on reels 2, 3, 4, and 5 and substitutesfor all other symbols except scattered Skulls and Diamonds.
Thetop award is 800 x the bet per line!
History of Diamond Fiesta
Burieddeep in the Sierra Madre mountains of Mexico lies the mother lode ofdiamonds. This hidden cache of precious stones lay undiscovered forcenturies, until a roving band of mariachis uncovered the mightytreasure!
Ledby Señor Skeleton, the mariachis accidentally discovered the diamondbonanza after waking up from a long siesta. Once they found thediamonds, they also uncovered an ancient manuscript promising thefinders of the lost diamonds wealth and immortal life.
Diamond Fiesta Slots
SeñorSkeleton and his mariachis yelled Arriba!and began their immortal fiesta, which goes on to this day! But theyhave too many diamonds for a mere band of 5 mariachis, so they aregiving away their earthly diamond possessions in a muchogrande DiamondFiesta! Also, the immortality promised them did not include keepingtheir flesh, which is why Señor Skeleton and his bone brigade appearas skeletons.
Diamonds All Free Slots Games
Vegas Diamond Casino
Getready for jackpots, free spins, and expanding reels whenever SeñorSkeleton, the skull symbol, or the diamond symbol appear. Spin thereels, summon Señor Skeleton, and get ready for the Diamond Fiestaslot game at Silver Oak Casino!